Fast and easy to use, it takes the pain out of creating professional cover letters. Prewritten original text, relevant content, and easy to write.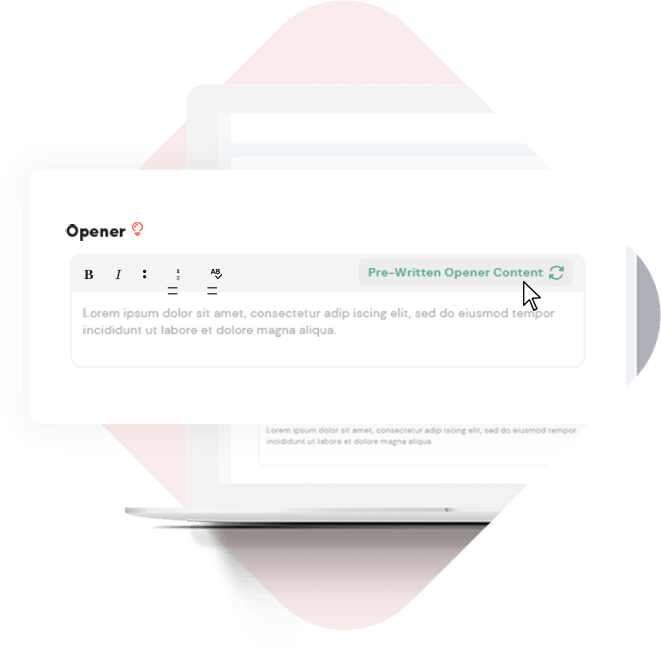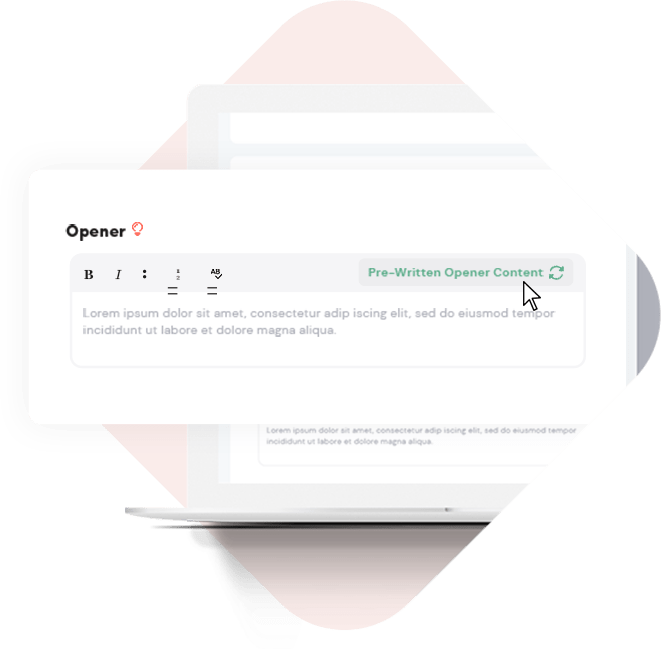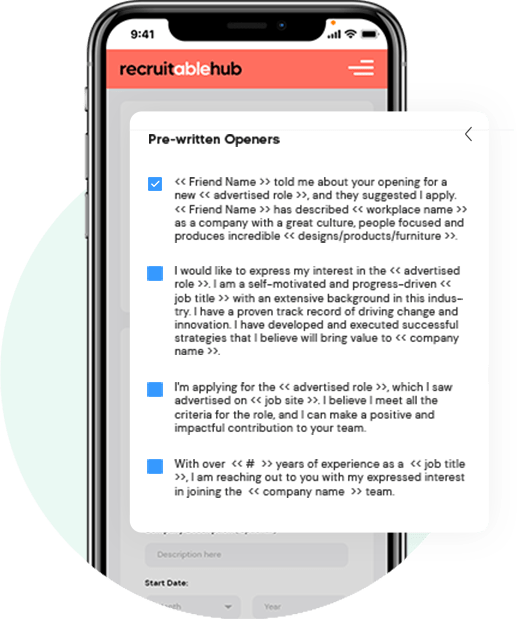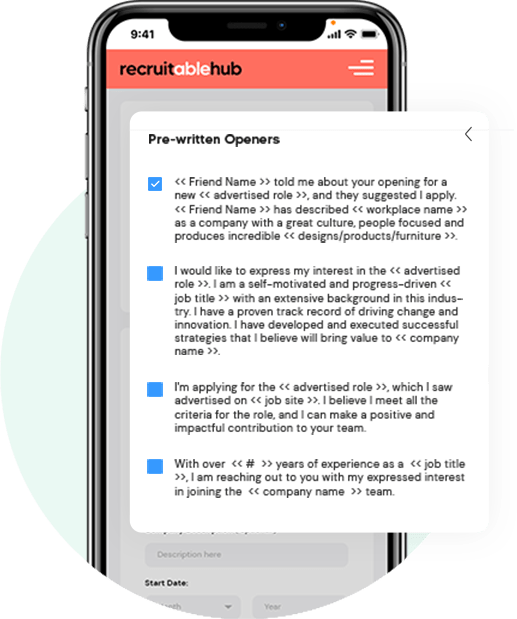 Select Pre-written openers, body, and closers.
We have taken the pain out of writing an attention-grabbing professional letter. Click and select, and your professional content is written for you.
Write a matching cover letter to your resume.
Present the ultimate application with a matching beautiful resume and cover letter template.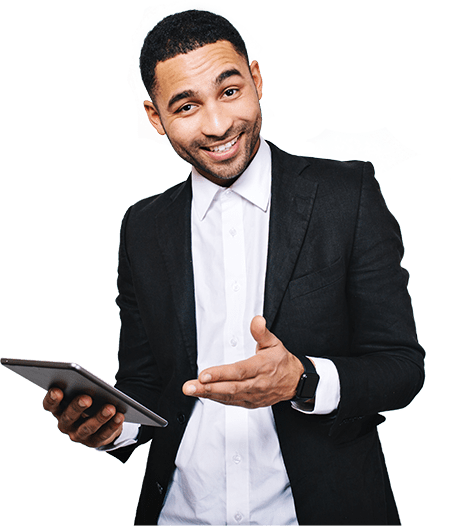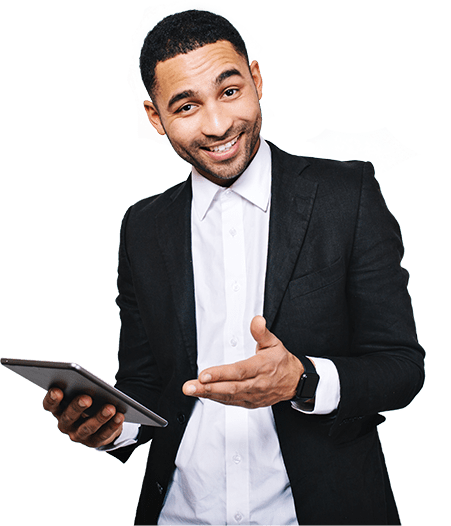 Use our step-by-step guide.
The expert's tips and tricks will make your finished cover letter even more attention-grabbing and authentic. Authenticity will get you the job.
Give yourself the best chance of selection:
Our professional cover letter templates are Applicant Tracking System friendly so you are not overlooked.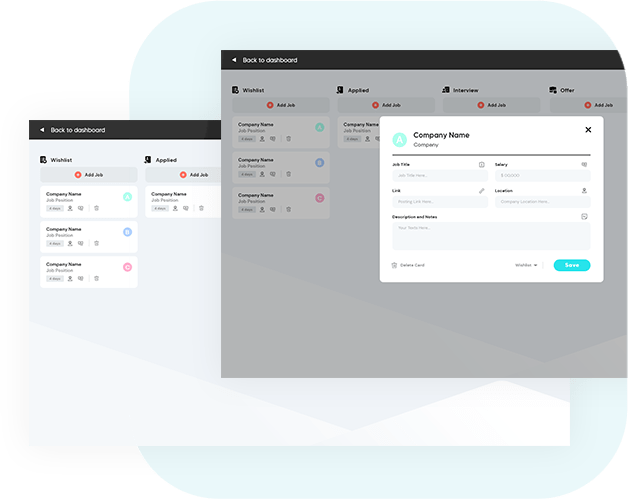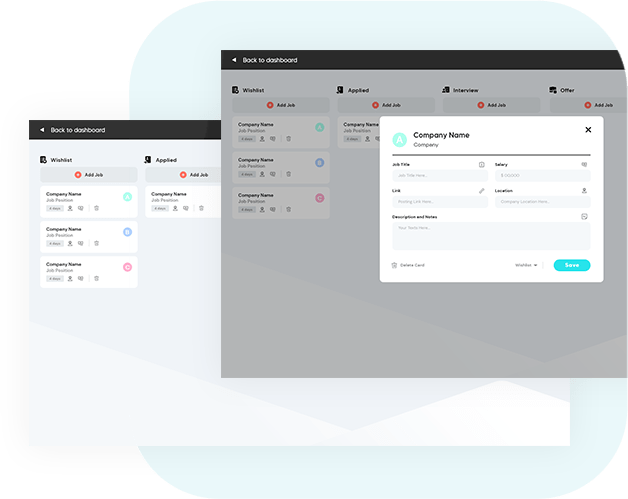 Save yourself time:
The speed of our software, the formatting of the templates, the prewritten texts save you time.
We have a proven track record of getting people interviews and jobs, by ensuring candidates have an
impressive

and

impactful

resume.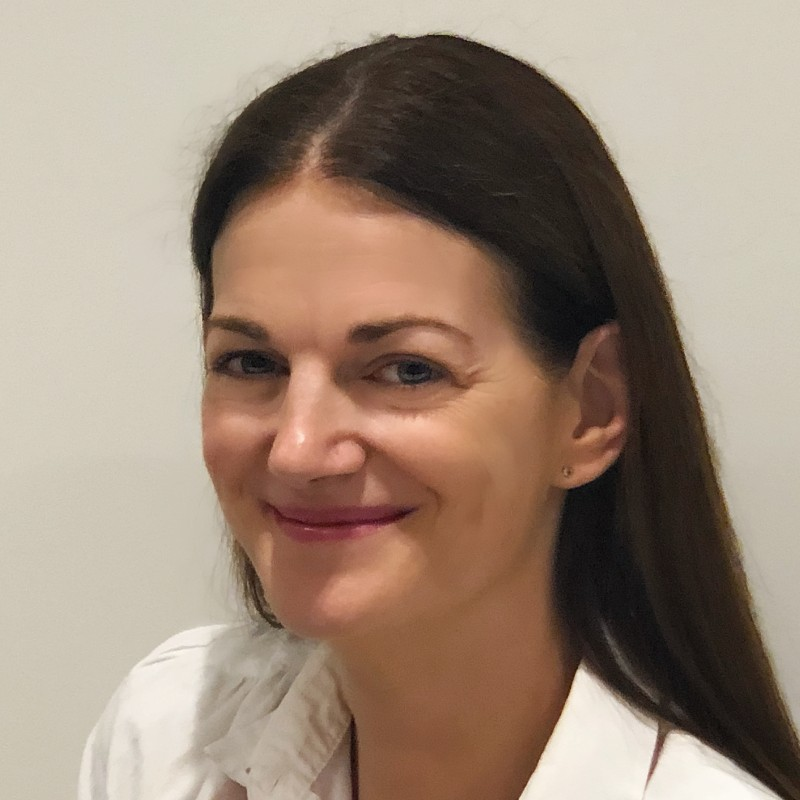 Anna Cormack
Learning & Development Leader
"Meg really helped me to market myself through both my resume and cover letter. She made the whole process simple and was really supportive. I cannot recommend Meg highly enough if you need a resume and cover letter."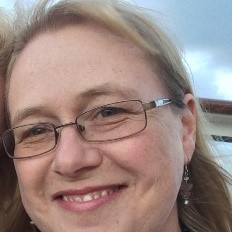 Edith Svehla
Owner - Banks & Solander Distillery
"Not only did she help me by fixing up and making my resume and cover letters amazing, but she also helped me personally by highlighting that the skills that I had developed as a Travel Agent are transferable to different industries."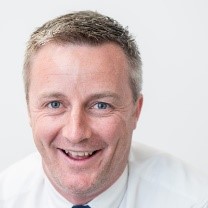 Anthony Bryce
Area Sales Manager
"Meg coached me not just to apply for any role but to work out my purpose and articulate why I am applying for a role and tailoring my resume and cover letter to this. She ensured I was not just a number, but instead someone that stands out from the pile of resumes hitting their inbox."
It could not be easier to use our products and services (or better value).
It is risk free! We want you to try before you buy, and have a free option you can start with and then upgrade at any time during the process if you choose to.
$ 49.00 AUD
(GST Included)
One-off payment of $49
Unlimited cover letters and downloads for 30 days
Lifetime access to drafts and completed cover letters in your personal dashboard
Fill-in-the-blanks to include all relevant information
Access pre-written text to copy and edit
Utilise the RecruitableHub job tracking dashboard
No subscription to cancel and no hidden payments